When My Name Was Butchered At School It Made Me Feel Different
Yewande Biala, from Love Island 2019, says having her name mispronounced feels "malicious".
When she appeared on the show, Yewande says Lucie Donlan asked if she could call her something different.
Lucie had trouble saying Yewande's name and says that asking to use an abbreviation was a "term of endearment".
Yewande says she's had questions like this since she was in school.
"When someone doesn't take the time to learn the proper way to pronounce another person's name, or worse – intentionally mocks it for being 'too difficult' to pronounce," writes Yewande for the Independent.
She adds that it is a "monumental task" to get people to realise the impact that micro-aggressions can have on others.
'A colleague called me Moo'
"I learnt where my name was on the school register so I could jump in and prevent teachers from mispronouncing it," 28-year-old Umutoni Thuku-Benzinge from London tells Radio 1 Newsbeat.
She says the experience was "frustrating and heart-breaking".
"It was very difficult to understand those emotions at such a young age".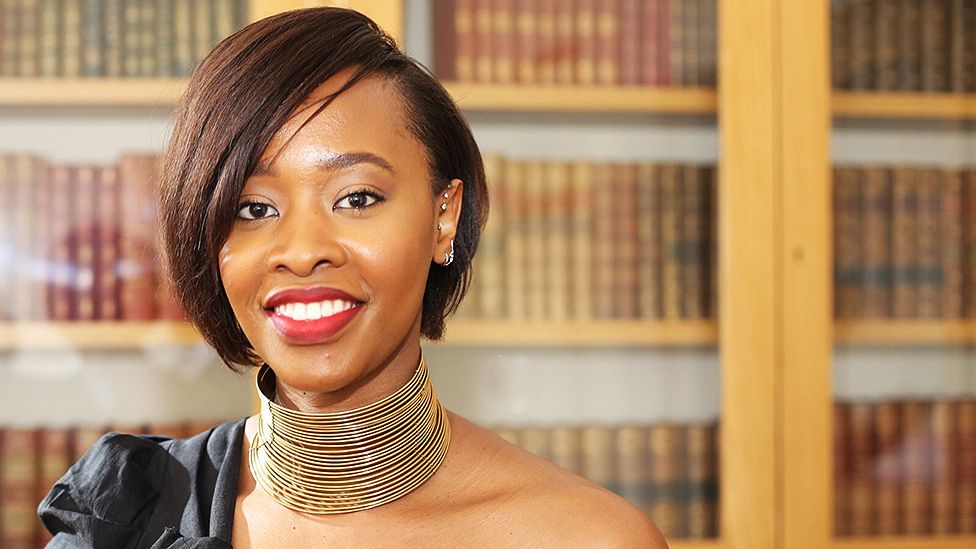 Umutoni says one of her most frustrating experiences was in the workplace.
"One colleague constantly decided to call me Moo. I thought it was very disrespectful. It's the sound a cow makes," she says.
"My other colleagues came to their defence and told me I was being unreasonable. It made me question if I was overreacting.
"I'm happy for my name to be shortened to Umu, but I don't like the automatic assumption that I can just be given a nickname. It's very dismissive."
'You can pronounce Schwarzenegger'
Umutoni says there are certain names people will take the time to learn.
"One of the most common excuses when it comes to my name is, 'oh we can't pronounce it,' but Arnold Schwarzenegger isn't an everyday name and people have taken the time to learn it.
It makes you think – is there a racial aspect?"


Traditional African names often have unique stories behind them and in some countries naming ceremonies take place.
Things like the day or time a baby is born or the circumstances surrounding birth influences the name a child is given.
Umutoni's name is Rwandan and means favoured and precious.
She says hers "shows my culture and where I've come from."
Asking people you've just met if you can call them a nickname is like "trying to take [their] name away from them", she says
"Yewande makes me feel seen and I'm glad a conversation is being had on this scale."
When My Name Was Butchered At School It Made Me Feel Different