Train Emergency Alarm Delays Rise As More Passengers Call For Help
More passengers are using emergency alarm systems on trains, causing increasing delays, figures show.
Rail users said crowded trains and a lack of help for disabled people would lead to alarms being triggered.
Delays caused by alarms, some of which can stop trains, rose by a third between 2017 and 2019, according to the Rail Delivery Group (RDG).
It said passengers should read onboard instructions, ask staff and "use common sense" before reaching for alarms.
In the year to August 2019 passenger communication, door and emergency alarms were activated on trains more than 8,500 times, causing delays totalling more than 174,000 minutes.
This compared with just over 7,000 activations causing just under 132,000 minutes of delay in the year to August 2017.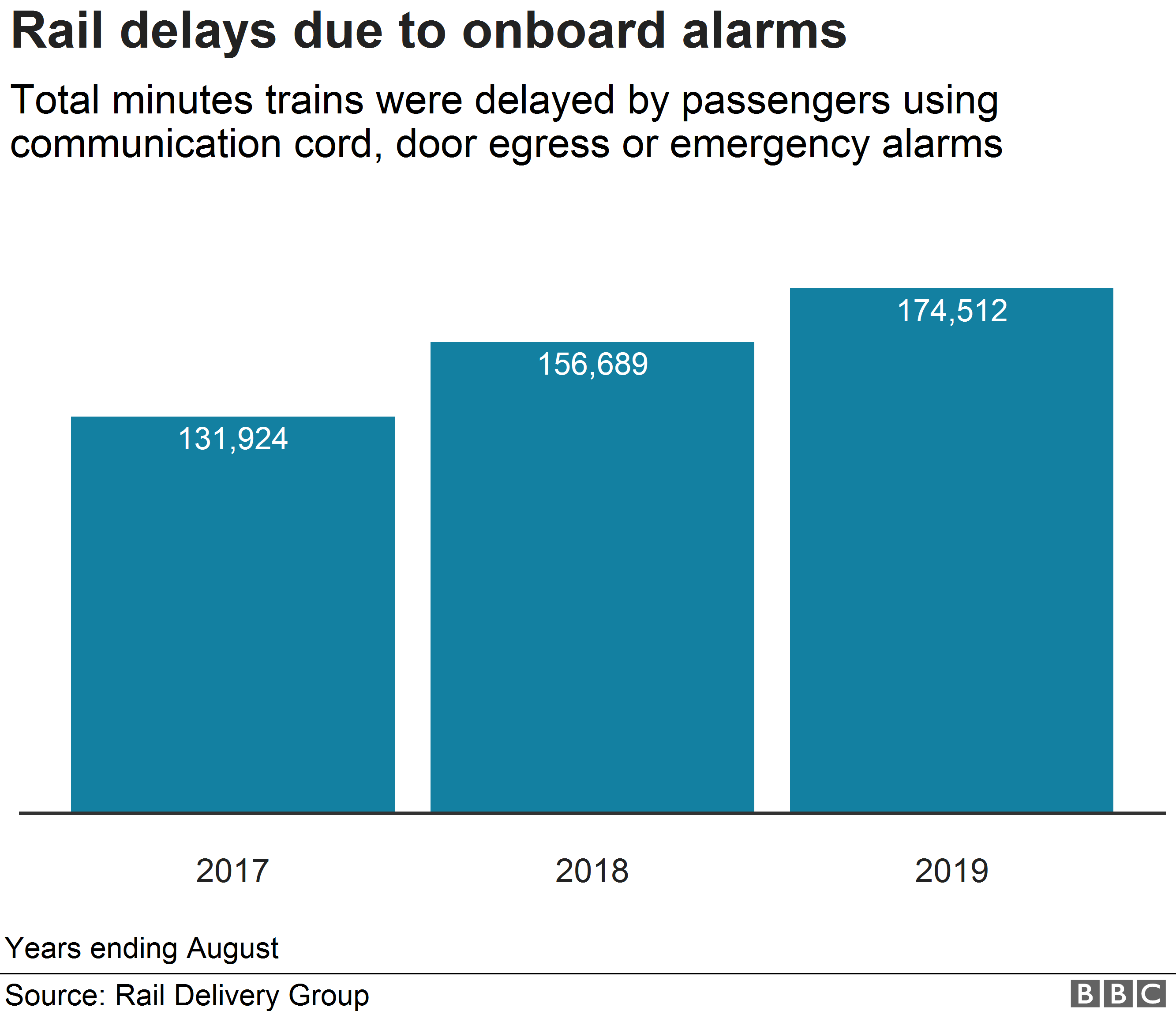 'Lack of space to breathe'
As Amit Champaneri and other passengers struggled with a "lack of space to breathe" on a crowded train, someone triggered the emergency alarm.
The 36-year-old was travelling on a South Western Railway service between Reading and London that was busier than usual because of strike action during December 2019.
"The train was so full of passengers, it was probably pulled out of desperation due to lack of space to breathe," he said.
"I heard a passenger say they could not move because others were forcing themselves onto the train."
Mr Champaneri said it may have been pressed accidentally, as passengers were pushed up against the sides of the carriage.
The service was delayed by about 28 minutes as a result of the alarm, he said.
A South Western Railway spokesman said services were "very busy and uncomfortable" during the strike action, which saw the company cut its usual timetable.
Two Weeks Of Leave For UK Parents Who Lose A Child
"We have made significant changes to our timetable to tackle the issue of crowding on peak services over the last year," the spokesman said.
The company added that emergency alarms should be used to alert the guard and driver of an "emergency incident" on a train.
Sam Jennings, from Streatham, said having multiple sclerosis and using a wheelchair may force her to use the emergency alarm, as she is frequently unable to get off trains because rail staff have not met her with a ramp.
In December 2019, the 41-year-old posted a video of herself on social media blocking the doors of a Southern rail service at London Bridge because there was no-one there to assist her.
"I can't get safely off the train without help; it would be dangerous for me to do so," she said.
Train Emergency Alarm Delays Rise As More Passengers Call For Help