Emergency Money For Culture Won't Save Every Job
A £1.57bn emergency support package to help protect the future of theatres, galleries and museums will not be enough to save every job, the culture secretary says.
Oliver Dowden said grants and loans would aim to preserve "crown jewels" in the arts sector, and many local venues.
It follows several weeks of pressure, with industry leaders warning that many venues were on the brink of collapse.
Independent cinemas, heritage sites and music venues will also be eligible.
Mr Dowden said the grants and loans were all "new money" and were "designed to last through this financial year".
He said the two broad aims of the package were to preserve "crown jewel" venues such as the Royal Albert Hall and national galleries, while also helping local institutions across the UK.
The culture secretary said institutions would have to apply through industry bodies and would be asked to prove how they contributed to wider economic growth.
He said the government was confident the emergency package would protect the majority of jobs in the culture sector – but not all.
"Sadly, not everyone is going to be able to survive and not every job is going to be protected and sadly, I will have to be honest with you, of course we will see further redundancies."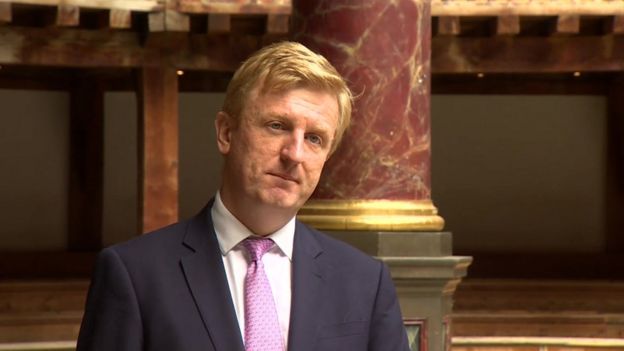 A string of theatres have announced plans to make staff redundant in recent weeks, after being closed since the coronavirus pandemic took hold earlier this year.
Adrian Vinken, the chief executive of the Theatre Royal in Plymouth, told BBC Radio 4's Today programme it was "impossible to say" if the announcement would be enough to prevent up to 100 job losses there until more detail was released.
The announcement of the new funding comes just two days after theatres across the UK were covered in colourful messages of support.
Guidance for a phased return of the performing arts, starting with performances behind closed doors and rehearsals, is expected to be published by the government shortly.

The rescue package has been warmly welcomed by many arts leaders, some of whom said they thought it to be at the upper end of what had been hoped for. Culture Secretary Oliver Dowden, who has been under pressure from the arts and heritage sector to deliver a meaningful funding solution to a crisis brought about by Covid-19, feels vindicated that his behind-closed-doors approach to negotiations with the Treasury has paid off.
Premier League Looking At Clinical Passports For Fans Masters
As always, the devil will be in the detail. The government has not specified how the money will be divided between competing art forms or regions, nor how the application process will work. There will be winners and losers.
And then there's the elephant in the auditorium: when will the rules around social distancing in performing arts venues be relaxed to allow the show to go on?
Many theatre producers are baffled by what they see as 'one rule for them, and one rule for us', approach by government, particularly when it comes to travel. Why is it OK for people to sit side-by-side on a train or plane for hours but not in a theatre, which they argue is a much more controllable environment? As far as they are concerned, that is the billion dollar question.
Emergency Money For Culture Won't Save Every Job